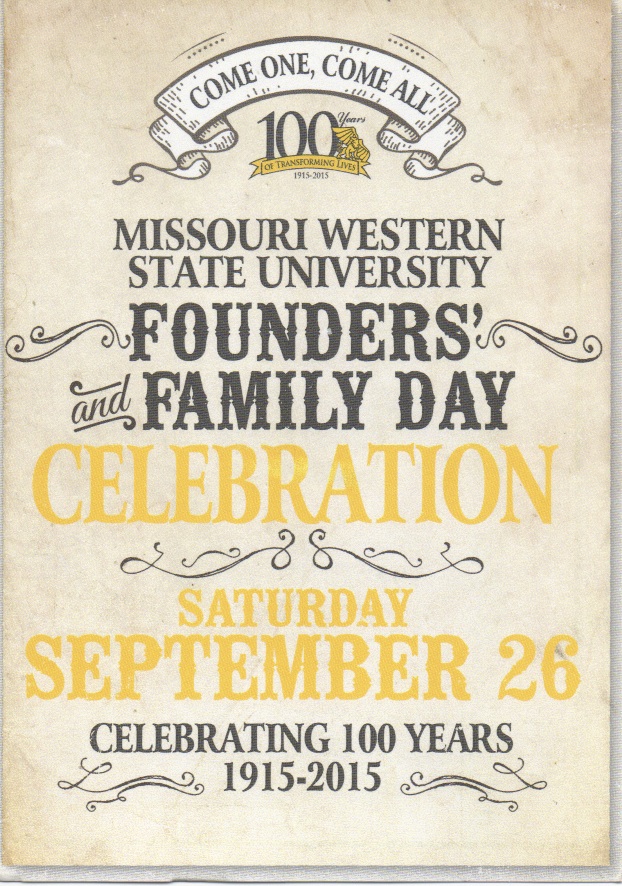 Saturday, September 26
On the MWSU campus near the Baker Family Fitness Center
Alumni Weekend and Family Day
Celebrating 100 years of a College gone University
Family Day, Alumni Weekend and Founder's Day all in one with great music and some kind of sporting competition….
As a small town kid who wanted to study guitar, Missouri Western was one of the only places I knew that you could get a bonafide college degree on the instrument. St. Joe was kind a big city to us back then.
I've been walking on to that campus every semester, first as a student and continuously as an instructor, for just 24 years now. It hurts a little to say that.
As a proud alumnus, it's an honor to be involved in this weekend's celebration of 100 years of Missouri Western. It's alumni weekend, family weekend and Founder's Day all in one this Saturday, Sept. 26.
I'll be joining fellow alumni in Soca Jukebox (the band and all 5 members has its foundation in the Missouri Western percussion dept. and steel drum ensemble) and Maria The Mexican (including a couple more with MW ties) for two special tailgate concerts.
Parking Lot of the Baker Family Fitness Center on the MWSU Campus
Saturday, Sept. 26
11am – Maria The Mexican http://www.mariathemexican.com
1245pm – Soca Jukebox http://www.socajukebox.com