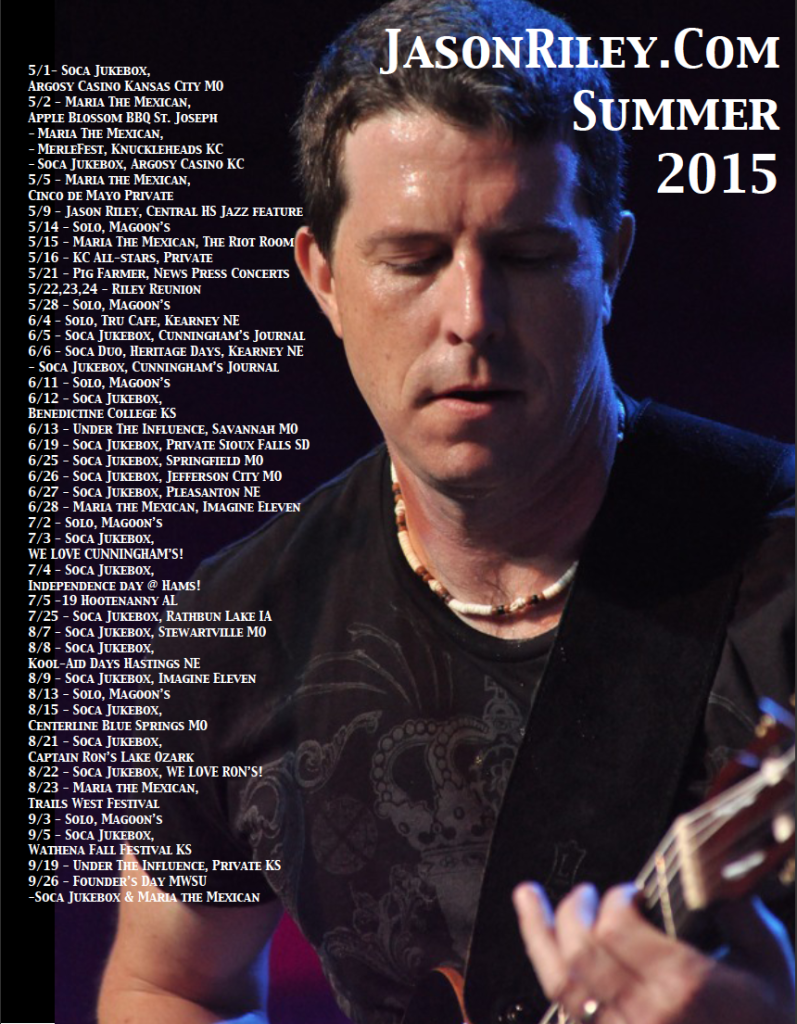 We're slugging it out in June! This is a great week for friends, music, charity and private events and festivals. More than a few opportunities to play some fun music with some fun people.
Thursday – Soca Jukebox, Party in Paradise – Springfield MO for the benefit concert/auction for the Developmental Center of the Ozarks. Great cause, great event, great people.
Friday – Soca Jukebox returns to the Jefferson City MO Country Club. It's the state capitol people. AND you can play golf there. We're there for the party but you can stay for the politics.
Saturday – Soca Jukebox, 4th of July Celebration (in June) for the villagers of Pleasanton, NE. Nebraska is a place where they just make their own rules. Let's move the whole Independence day thing! Sounds cool to me. With the Talbott Brothers!
Sunday – Maria the Mexican, Imagine Eleven Concert Series, Downtown St. Joseph, MO, 6pm. Eleven amazing sunday nights of music with 11 great acts (probably more with support) sponsored by our area churches. Free and family friendly. Home is where the heart is.