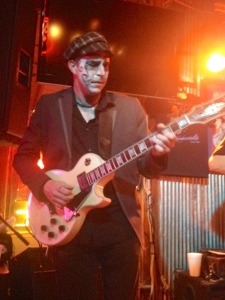 Happy Halloween! When I was a kid, this was just my favorite. My mom made most of my really amazing homemade costumes. I don't get too dolled up these days but she still helps with our kids. This year we've got a Zombie and a female Dr. Who!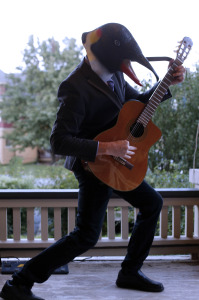 I'll be at Magoon's "Haunted Saloon" tonight, pre-holiday. Friday night we'll get our treats on! Saturday is Dia de los Muertos and I'm very lucky to be playing with Maria the Mexican for an Arts KC Live! event at the power and light.
Here's some more details for that show…


ArtsKC is excited to announce a new partnership with the Kansas City Power & Light District to highlight the talent and creativity of ArtsKC Fund grant recipients and raise awareness and funds for the ArtsKC Fund. ArtsKC LIVE! is a performance showcase and family festival that will feature ArtsKC Fund grant recipient performances and interactive art projects on the KC LIVE! Stage and on Walnut and 14th Streets in the Kansas City Power & Light District.
Event Details:
Saturday, November 1, 2014 | Noon-6pm
KC LIVE! Stage in the Kansas City Power & Light District
Performances Featured on the KC Live Stage from:
StoneLion Puppet Theatre
Allegro Choirs of Kansas City, Brillante
Kansas City Friends of Alvin Ailey, AileyCamp the Group
Kansas City Boys' Choir & Kansas City Girls' Choir
Victor & Penny
5 Star Jazz Band
Gustavo Adolfo Aybar
Right Between the Ears
Kansas City Ballet Second Company
Maria the Mexican – 3:45
Mighty Mo Combo
Carswell & Hope
(Final performance order may vary from this listing)