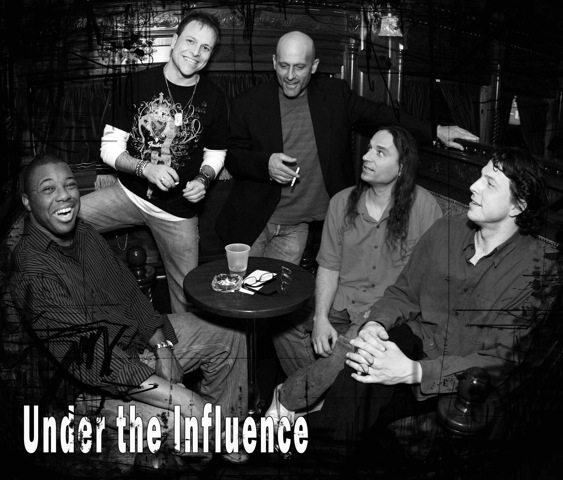 Classic Rockers, Under The Influence, have been a leading presence in their genre for nearly 2 decades. This tight-knit "family" of talented players has performed over 2000 concerts all over the country since 1992. The only act of their kind tauting complete electric AND acoustic sets, their high-energy presentation is a tribute to the attitude, character, heart and soul of Rock & Roll Music.
Under the Influence is made up of 7 of the most phenomenal entertainers from the Midwest. Charles Stone (drums) and Glenn Poirier (Bass) provide a thunderous rhythmic undercurrent completed by the stunning double-guitar work of guitarists Keven Schneider and Jason Riley. Atop this musical backdrop stands "power-house" vocalist, Tyler Osborn, who can only be described as "Superior". "Icing on the cake" is a duo of the most beautiful and talented female backing vocalists in the business, Jolie Riley and Leslie Stone.
Under The Influence has won numerous competitions and reader's polls and has opened for such national acts as The Doobie Brothers, REO Speedwagon, .38 Special and The Little River Band. They have released three albums for independent Innerthump Records. Their original music has been played in regular rotation at leading rock radio stations and they have been featured numerous times as "in-studio" guests.
Recordings
The Band
Keven Schneider – Guitars/Vocals
Glenn Poirier – Bass/Admin
Tyler Osborn – Vocals/Percussion
Charles Stone – Drums
Leslie Stone – Backing Vocals
Jolie Riley – Backing Vocals
Jason Riley – Guitars/Mandolin/Vocals
Connect With U.T.I.