Not exactly the OK Corral type. Generally, the fine players of Soca J are lovers and not fighters preferring to settle their disputes on stage in all out drum war. The rule of Justice is served cold through a barrage of flying drum sticks and furious rhythms rather than through skillful gunslinging (though I think you'll find a few licensed for "conceal and carry").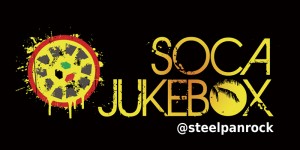 No, this "Shootout" is of the non-sanctioned, speed boats racing at record setting velocity barely nipping the water's surface, Lake Ozark, MO variety. I'm understating it a little to say it's a major event in the national boat racing circuits and for the entire area. Dates are Aug. 24-26, 2012.
The event is held just outside the cove (certainly a main channel of the lake) of our favorite spot in the region, Captain Ron's. This great venue is a major sponsor for the "Shootout" and makes a great weekend of it for the competitors, boating enthusiasts and the general public by providing top notch Missouri hospitality and world class entertainment. Maybe you've heard of Soca Jukebox? Did I mention, we'll be there Friday, Aug. 24?
We'll be performing along side Zeppelin Tribute act, Zoso. This band is apparently fronted by the lead singer of Tesla (maybe you've heard of them?) and they'll be playing well… lot's of Zeppelin (thumbs up from me) on a stage built right out on the water. Sound pretty awesome? Pretty awesome.
Perhaps there will be a showdown after all. Led Zeppelin Meets Bob Marley. Ahh, let's just hug it out.