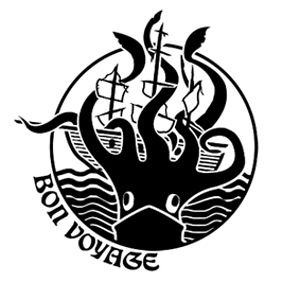 It is with great pride and a little sadness (mostly pride) that I get to announce a very special show this Tuesday, July 17 at the new Ground Round, recently relocated to historic downtown St. Joseph, MO. We're calling it the Bon Voyage Jam as we bid "Fare the Well", "Adieu", "Hasta Luego" and "Until We Meet Again" to a couple of our brothers in musical adventure in our local scene.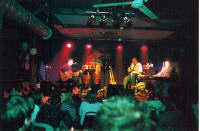 We're taking the night to celebrate with Drummer, Mark Elting and Keyboardist, Jeremy Gregoire as they move on to brighter futures and away from our humble but tight circle (though they'll never fully escape it). I've played so many regular nights, corporate affairs, private soirees, throw-together gigs, recording dates and explosive jam sessions with these guys in every concoction imaginable: duo to large groups at home and across the nation.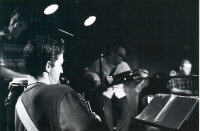 Mark is heading for Nashville, TN a familiar destination for musicians of great talent to share his wide experience with the entirety of "Music City". JG is moving more towards a road less traveled on to Taiwan (not sure I can name a city there) where he'll be working with another old friend and great bassist who lives there with his young family. No doubt both places will be the better for the arrival and contribution of the newest ex-partiots.
It's a significant loss to our musical family though we really couldn't be prouder of both. We've made a lot of great memories (and no doubt we'll make some more) and these guys definitely deserve more than our little midwestern island can really offer.
Hope you'll join us in the mother of all jams (bring your horn, strings, spoons and sundries) to say "Bon Voyage" to our friends, our fellow musicians… our brothers.
Check out this rare footage of our band with Bassist, Craig Kew and Mario Asti on Saxophone at the 2010 Coleman Hawkins Jazz Festival.