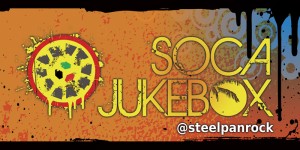 What else would you call a musical trek through the midwest from the world's most landlocked Caribbean-infused, Steel pan toting gang? Soca Jukebox kicks off this unofficial excursion this week with a long-awaited return to the wiles of Central NE.
The band will be "home away from home" Thursday and Friday with our dear friends and favorite peeps at Cunningham's Journal in Kearney. Amazing lights and sound at the top outdoor venue in the state (or neighboring precinct).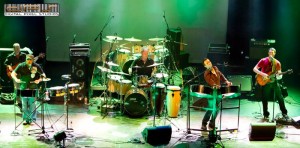 Saturday is Soca at the Duncan Ribfest in well… Duncan, NE. We stumbled on this little village of a few hundred honorable citizens last year, just grateful to fill in an open date on the road. Really glad they could bring us back this year for this weekend festival of the edible rib cage (including other parts both smoked and sauced).
They bring in top entertainment from all over, shut the street down and invite 5000 of their closest friends. Fair ticket and low, low drink prices ensure a few patrons may be smoked and sauced as well. The good time is presented as a fund raiser for the local fire dept. and wrestling club. No doubt, they've got the nicest head gear and pump truck in 7 counties.
Tour of the Corn will roll on for at least a month for more great regional festivals, off-the-chain parties, top water-side venues, community fundraisers and corporate take-overs. Shucks.